What is sustainable development?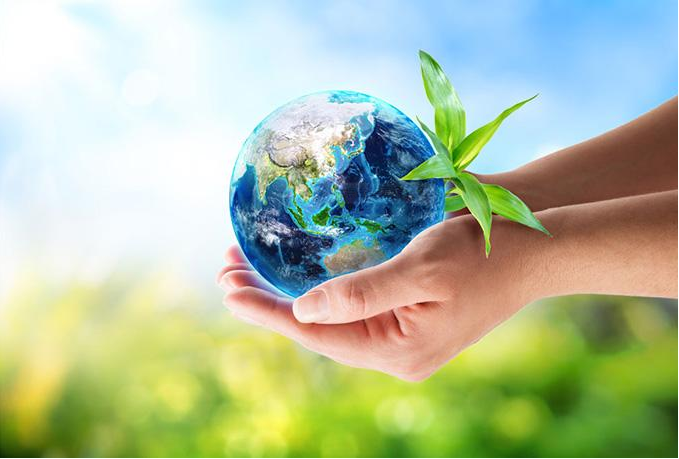 It's fresh air
it's a blue sky
The river is always clear
It is to allow the non-renewable to regenerate in another way
What is Terrazzo?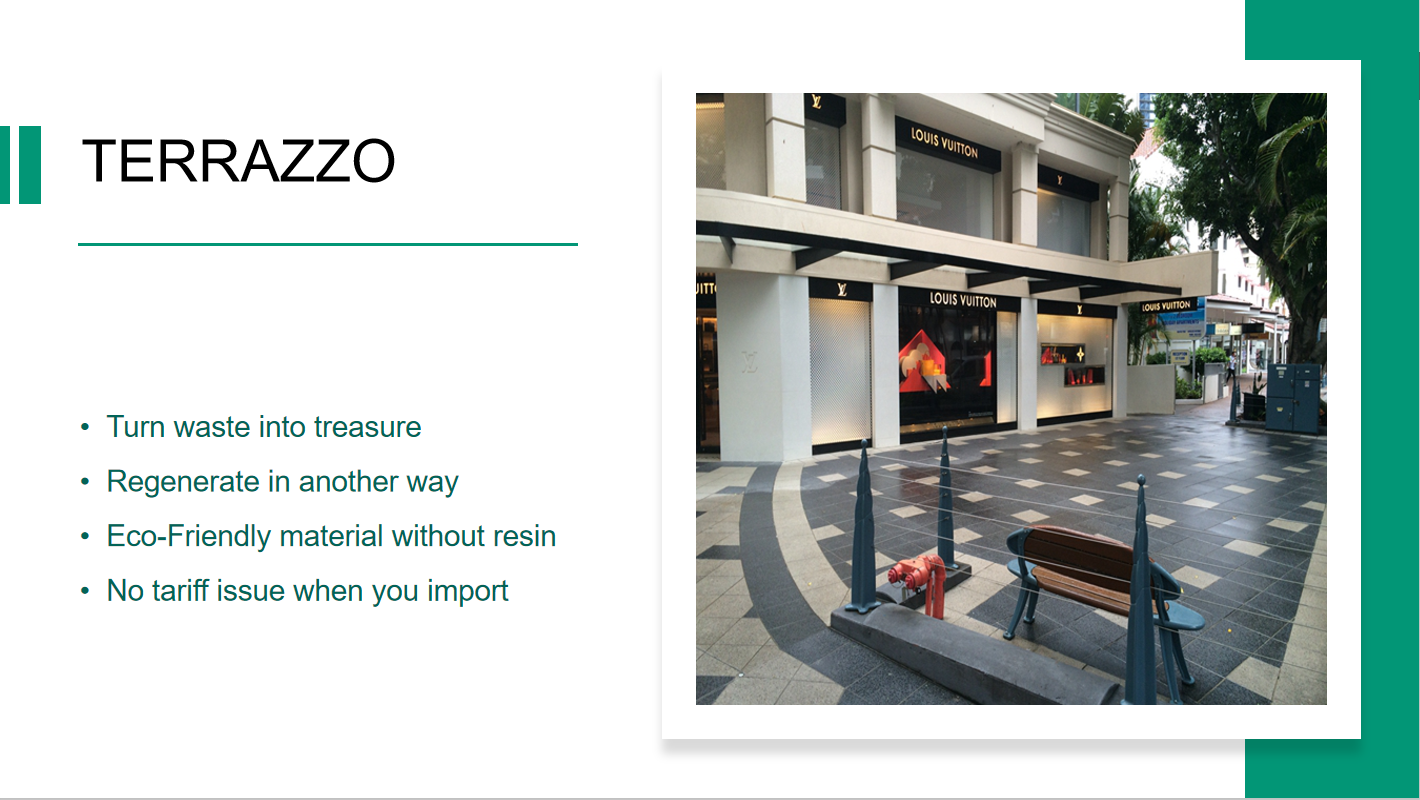 It's to keep the water circulating
aLet stone rubble "turn waste into treasure"
Recycle resources
Is to let the non-renewable stone waste scrap, broken glass, shells and so on regenerate in another way
Every year, tens of thousands of tons of waste stone scraps, broken glass, shells and other materials are collected around the world
Set up the maximum raw material warehouse
In order to protect the concept of ecological balance, with a heart of environmental protection
Shaping ordinary waste stones into works
Restore the rare natural texture of more than 200 types
And give them light and value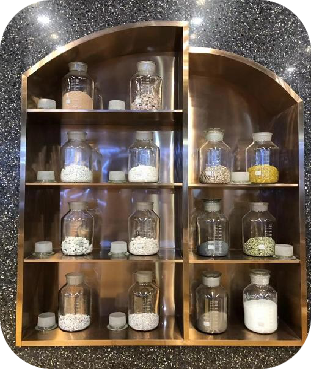 And Strict selection of more than 1000 kinds of raw materials
Homogenization, mixing, vacuum vibration, pressure, curing and other 8 systems
26 processes and dozens of processes
Thousand of tons of weight
to tousands of degrees Celsius high temperature quenching
Up to 30 days of curing cycle
Only to present the most perfect terrazzo plate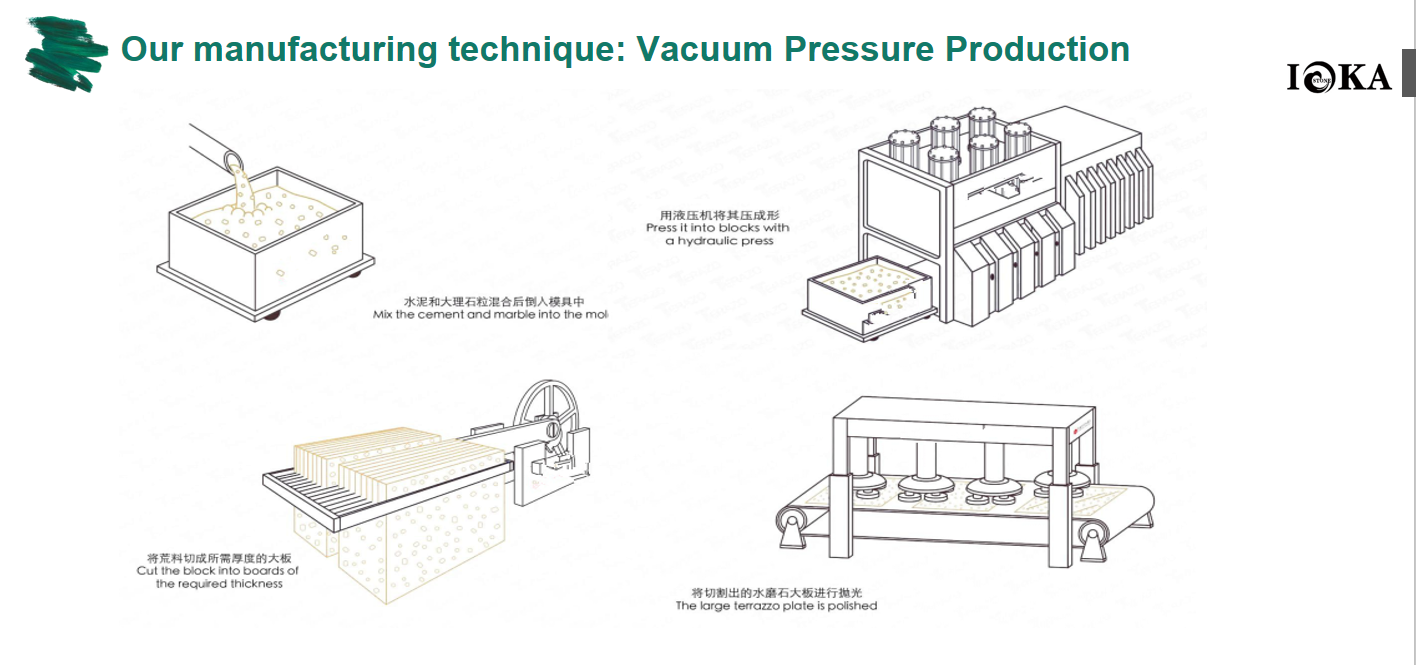 Up IOKA terrazzo board is upgraded from style, technology, size, etc.(the company can provide the maximum size of terrazzo board: 2400*1600mm/ 2400*1800mm)
Products are not only safe and healthy, physical characteristics can be comparable to natural stone
Moreover, it is fashionable, beautiful, enviromentally friendly and comfortable.
It is Widely used in large shopping mall, brand stores, commercial space, airport, subway, villas and so on.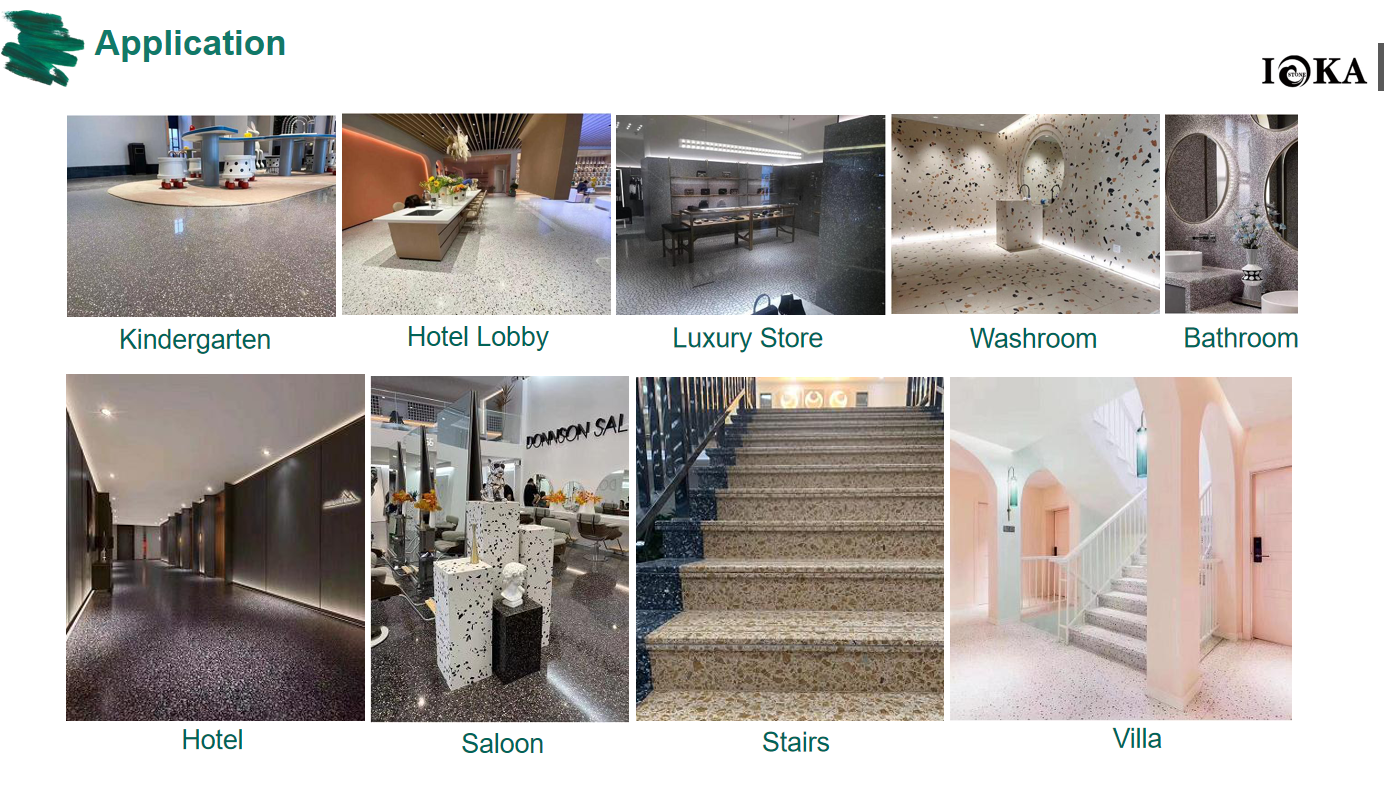 From 2008 to 2021, from China to the world
We take the lead in introducing the world's most advanced inorganic terrazzo plate production equeipment from Italy.
Build the first inorganic stone brick production line in China.
Ten years interation, never slack
Only to present the best terrazzo
Let more people enjoy the beauty of natural health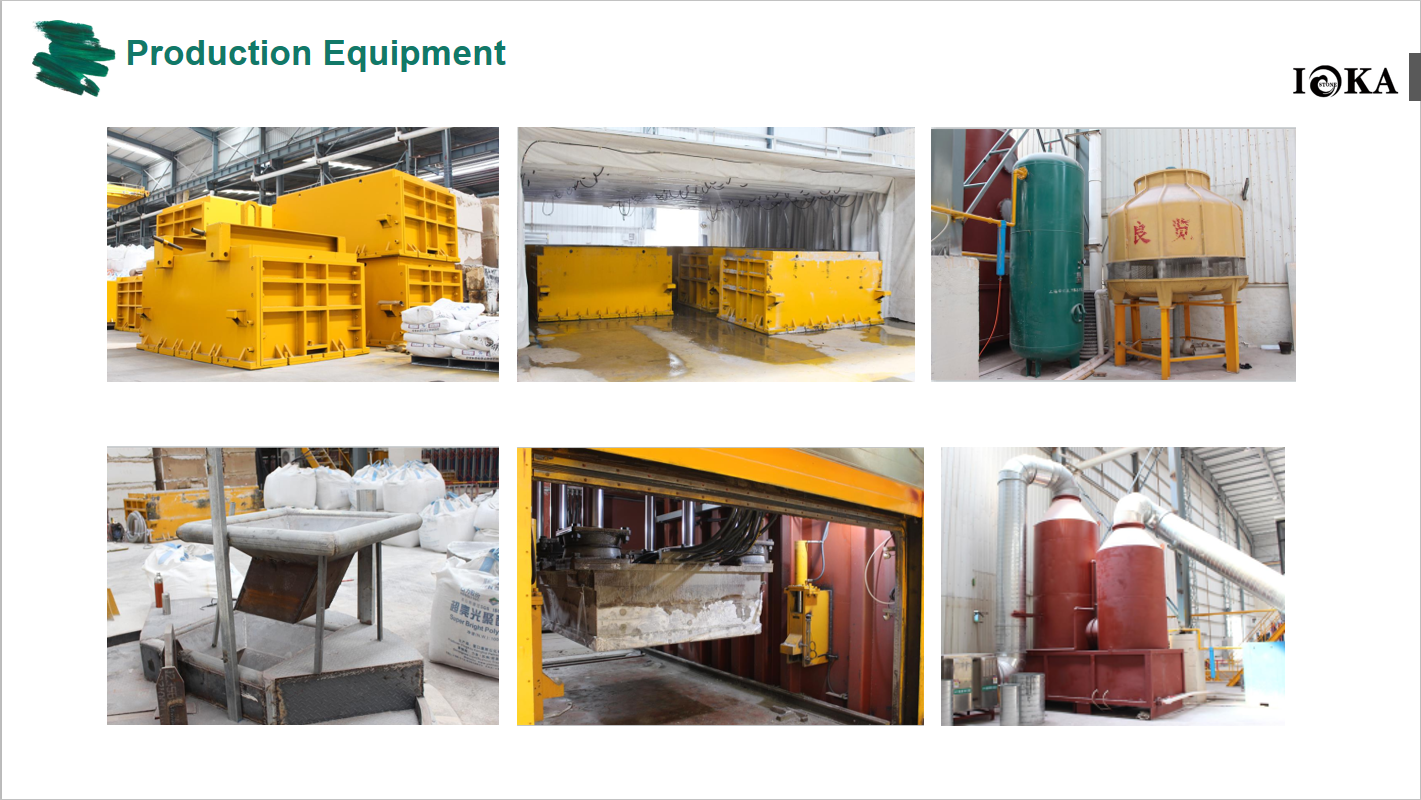 For more details, please contact ben@iokastone.com